About Kate…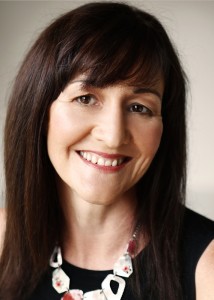 I am a registered psychologist working with individuals, couples and families. I work with children, adolescents and adults, supporting them to learn more about themselves, heal from the past and resolve current problems and challenges.
I believe therapy should be safe, supportive and effective. To facilitate this, I work in an eclectic manner, using a variety of skills, strategies and techniques as best suit the individual client.
I believe that everyone comes to counselling with their own strengths and skills, as well as the difficulties they are currently facing. I help clients use these strengths and skills, while dealing with the difficulties.
I have over 20 years experience in a range of health and welfare fields as a counsellor, health educator, researcher, and manager. I have worked in alcohol, tobacco and other drug services, sexual assault services, complex trauma services, and aged care and disability services, as well as in private practice.
My qualifications include an Honours Degree in Psychology, a post Graduate Diploma in Health Promotion, a Masters of Health Science and a Post Graduate Certificate in Professional Psychology.
I am also registered as a Medicare and ATAPS Provider, enabling you to claim a rebate for eligible sessions.