Counselling to
Support Healthy Lifestyle Changes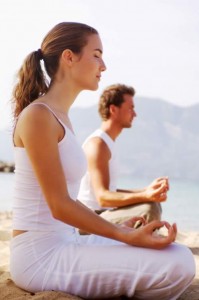 In addition, to my psychology qualifications I also have post graduate qualifications in health promotion and health education. I have long had an interest in our physical health as well as emotional health. The body and mind are closely linked and operate in unison. Making healthy lifestyle changes and can improve mental health. I work with clients to help them make changes to exercise, diet, sleep and lifestyle as part of an holistic approach to improving mental and emotional well-being.
Sometimes people (including people without any significant mental health problems) find they struggle with making healthy lifestyle changes. They may have tried to lose weight, eat more healthily, exercise more or quit smoking. Perhaps they have tried to improve their sleep or introduce a daily relaxation practice, but they just can't make the changes, or find the changes don't last.
If this sounds like you, you may find that talking to a psychologist can help you identify what is holding you back and help you develop skills to make lasting healthy changes. I find I am in a unique position to support and motivate people who are after improving their health as I can combine my psychology training with my health education and health promotion training and experience.
I help people improve their sleep, quit smoking, cut down on alcohol, implement a lasting exercise program and/or adopt healthy eating strategies. Healthy weight management is a special interest of mine and I am a trained ACFED practitioner in the area of obesity management for more information ACFED website